Welcome to the Uncle Nicolai's
Camp Grounds & RV Parking
along the Klutina River.
Latitude: 61°57'13.18"N Longitude: 145°18'0.47"W
This is a small campground offering more privacy and space per campsite than the others while providing immediate access to the Klutina River. It is within a very short walking distance of the Copper River and to the larger fish camps--all of which are upriver from Uncle Nicolai's Campgrounds. This is THE best camping spot on the Klutina River and one of the best in the Copper Valley. We also offer rooms at affordable prices, hot showers and a small laundry facility. The Copper Rail Depot Saloon is on the property. It boasts the best on-tap microbrew beer selection in the entire valley, including Valdez.
Cleaning salmon on Uncle Nic's Inn / CRD riverside property along the north bank of the Klutina River
Please contact us by email for more information.
No reservations unless three days stay or more: Campsites are on a "First come-first served"
Areas "A" thru "D" include table & burn pit: Numbers show allocated parking areas for the river side of the dike.
Space Numbers 1 thru 5 under "LG RVs" are spaces allocated for larger-sized RV parking. These include 30 amp power & water. No sewer dump available (yet).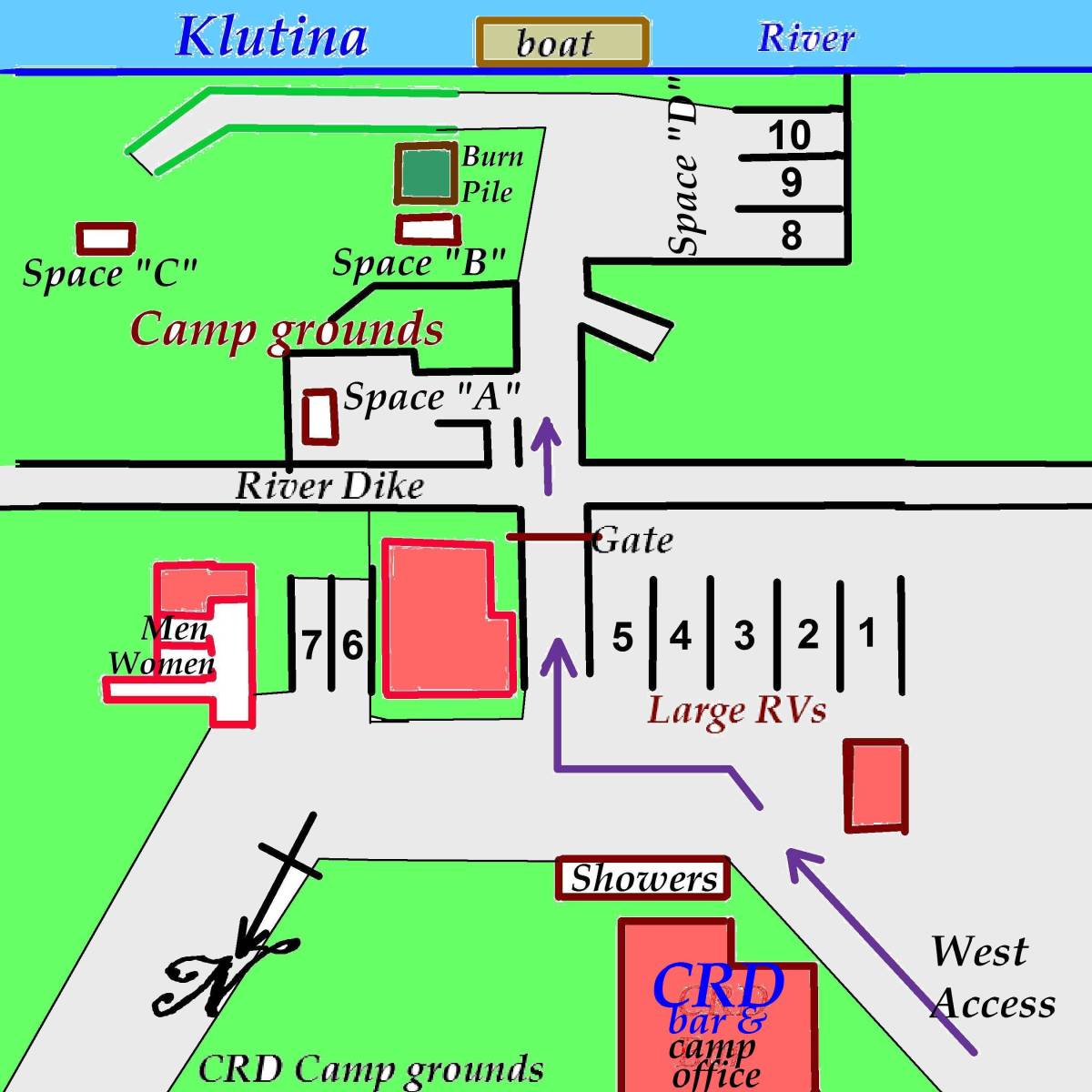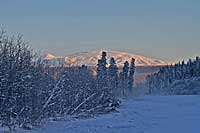 Property Images
Camping: One vehicle plus one tent: $25.00 on riverbank; $15.00 on north side of river dike

RV Parking: Less than 28 feet: $25/$35; 28 feet plus: $35/$45.

These spaces are only available on a first-come, first-served basis, but we always have space available on the property for campers and for RVs

Mileages:
Uncle Nics to the Princess Hotel (dining): 3 miles
Uncle Nics to Valdez: 100 miles
Uncle Nics to downtown Glennallen: 15 miles
Uncle Nics to Anchorage: 205 miles
Uncle Nics to Tok: 150 miles
Uncle Nics to Fairbanks: 265 miles
In the neighborhood: Two restaurants, one liquor store with gas and groceries; post office; 3000 + foot State-maintained landing strip; various King Salmon river charter services and fishing along the adjacent river bank. See pictures here:
"LIKE" us on Facebook.
Go to our FB page for the most current info about Uncle Nic's Inn, RV parking & campgrounds.

CRD / Uncle Nic's Maps

Uncle Nic's Rooms Main Page